I want to liquidate my SAAV.
It's about 3 years old, and going strong.
-The imitation CADPAT appears close to the real thing.
-It is adjustable to fit nearly anyone, and straps provide attachment points for modular pouches.
-The hydration pouch in the back will accept a 2L bladder.
-Exposed velcro to stick patches on!
- The 4 magazine pouches accept 2 M4 mags each, or 1 AK mag.
-Large side pouches function as dump-pouches for emptied mags.
-A:
Adjustable Straps
-B:
Magazine Pouch
-C:
Grenade Pouches
-D:
Utility Pouch (good place for your phone)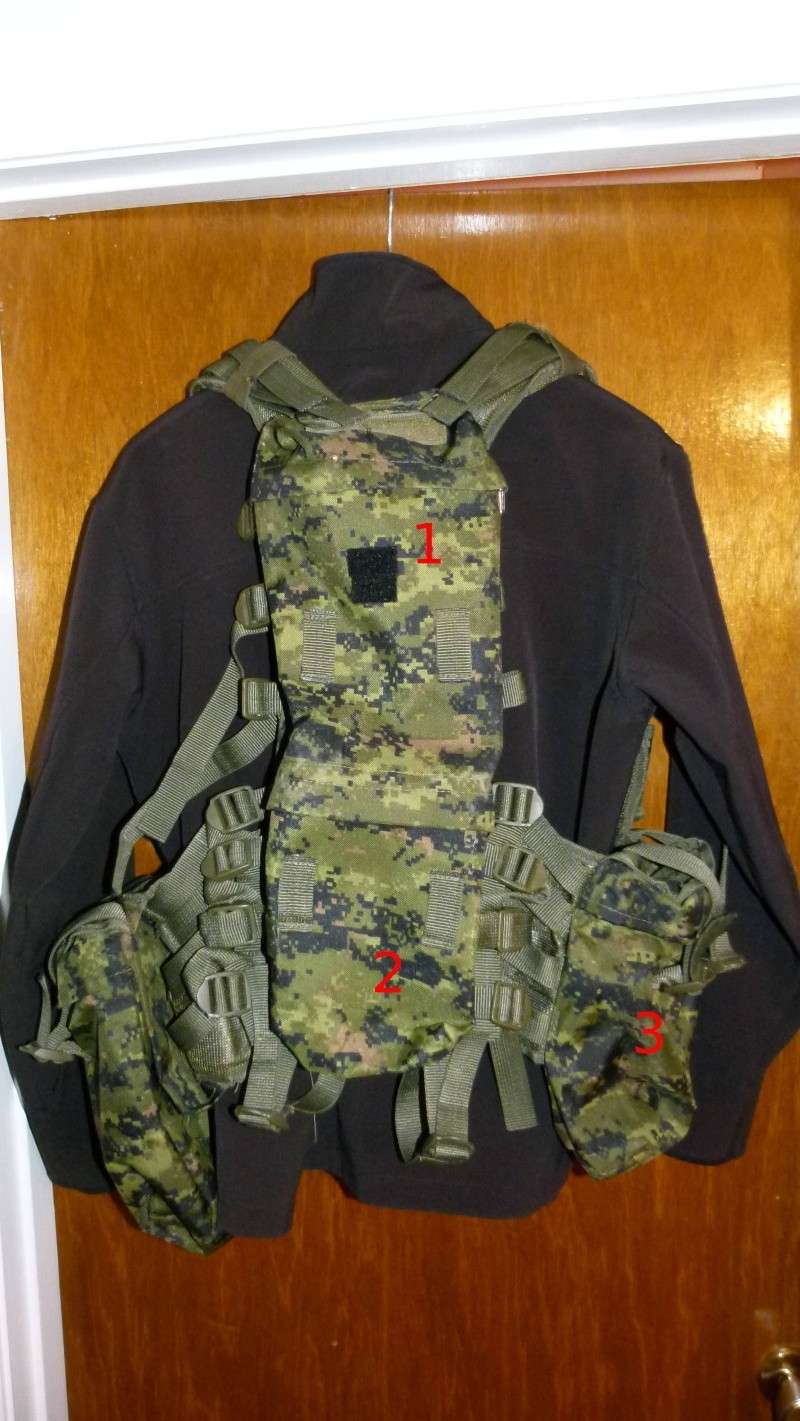 -1:
Hydration Bladder Pouch
-2:
Another Pouch
-3:
Dump Pouch
I would like to see $50 for it, but I'm open to trade for a used AK chest rig as well